News and Events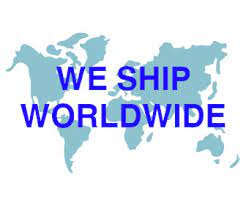 WORLDWIDE SHIPPING & DELIVERY
DELIVERY
Cloud 9 Art Deco offers a range of delivery options to suit your needs including postal services and hand delivery using our second to none carrier service within the UK (mainland). After many years working together we have gentlemen who we trust immensely to deliver our pieces successfully to our valued customers. They are reliable, helpful and polite; we regularly get feedback to affirm this.
WORLDWIDE SHIPPING
Some smaller pieces can be packaged and delivered using reputable, fast international delivery services. We also work closely with worldwide shipping companies to arrange packing and shipping. We aspire to obtain fair prices and insurances for our customers. Some places that we have recently sent larger items of furniture to include:
USA
United Arab Emirates
Switzerland
Spain
New Zealand
Ireland
France
Belgium
If you would like to discuss this with us then please do not hesitate to contact us at
info@cloud9artdeco.co.uk
or call +44 (0)1257 473688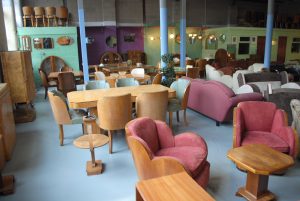 More Art Deco Furniture Arriving Soon!
We have the largest stock of original Art Deco furniture  to be found in the UK. We are due to take delivery of more amazing Art Deco furniture in the coming weeks and have many pieces yet to be photographed and advertised on line so please check back for updates and to see these on the site or register for our newsletter at the bottom of the website. Why not take a day out and visit our fabulous warehouse and showroom in Standish, Wigan (just off J27 of the M6 Motorway) and browse our range of original art deco furniture .
We Are Out and About
We thought it a good idea to let our customers and potential customers know about the areas that we are delivering to and collecting over the next few weeks. Sometimes this offers the opportunity to view items prior to purchase, when logistically convenient. Our couriers will be around the following areas :  November / December 2023 SCOTLAND, NORTH EAST, NORTH WEST, MIDLANDS, OUTER AND CENTRAL LONDON, SOUTH COAST .            
Now Open Longer
We can be contacted on 01257 473688 at any time including evenings and weekends up to 9.30pm Our Art deco furniture showroom and warehouse is open to the public by appointment only at any time including evenings and weekends please email, call or text message to arrange.
Click here
for contact details.
No Show!
We are taking a break from the Art Deco fairs. The reason for this is because this website is extremely busy and we need to devote our time to that. However we travel all over the UK delivering and collecting on a regular basis, so it is highly likely that we will be in your area sometime soon. Why not give us a call and we'll let you know